Orgy available for 200 people.
Enter or register in Orgy4U for join to any orgy.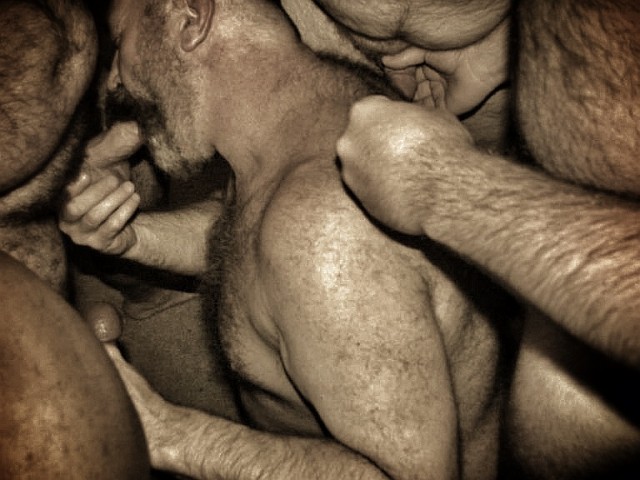 BEAR MULTI ORGY

In site near Seville center. Unofficially to Hangout Guadalkibear way,

Dress code: FULLY NAKED.

7H for several orgies. officially begins at 18pm with the opening of the local and ends at 1 am, during this time the orgy will start and end several times, so if you have to go out for dinner not too long and returns as before not to miss the next orgies. No matter you have already participated in some orgy, more orgies will form.

THE ORGY MAY BE ANYWHERE IN THE LOCAL with the excitement of touching your cock and have sex where you get caught you get caught, like real bears in the ground.

The site has lockers and showers, ideal for orgies.




MULTI ORGIA OSUNA

En local comercial cerca de Sevilla. De manera extraoficial a quedada Guadalkibear.

Código de etiqueta estricto: TOTALMENTE EN BOLAS.

7h para las distintas orgías. Empieza oficialmente a las 18h con la apertura del local y termina a la 1 de la madrugada, durante todo este tiempo la orgía se hará y se deshará varias veces después de corrernos, así que si tienes que salir para cenar no tardes mucho y regresa cuanto antes para no perderte las siguientes orgías. No importa que ya hayas participado en alguna orgía, se formarán más orgías.

LA ORGÍAS PUEDEN HACERSE EN CUALQUIER PARTE DENTRO DEL LOCAL con el morbo de tocarte la polla y tener sexo te pille donde te pille, como los osos de verdad en el campo.

El local dispone de taquillas y duchas, ideal para las orgías.